Last month, our very own Chef and Owner, Tom Burke, hosted the Elmhurst Hospital Center Auxiliary's A Healthy Taste of Queens.  Besides raising funds for the Cardiology Department at the hospital, the organizers honored individuals making a difference in the world through food.  The event also featured a FEAST of over 20 Queens-based food vendors, once again confirming the fact that Queens has the best ethnic food in the city.  As if there was any question.
Hosting is a nice change of pace from working out of sight in the kitchen…mainly because you get to meet everyone! We chatted it up in the green room with some truly inspiring honorees including Gina Keatley, host of WNYC-TV's cooking show Healthy Soul with Gina Keatley and Robyn Hillman-Harrigan, founder and Executive Director of the Rockaway Rescue Alliance Shore Soup Project. At TomCookery we clearly love food. Food is fun, food is celebration and food is art, but our eyes were opened to the philanthropic potential of food. Through talking to Robin and Gina, we saw how healthy food options can eradicate food deserts and save devastated communities like the Rockaways.
All in all, we loved being a part of such an inspiring event, and getting out of the kitchen wasn't too bad either. Of course, I have to give a special shout out to my favorite vendor, DF Mavens for exposing me to the best dairy free ice cream I have ever tasted.  They even have a "no sugar added" option that a comfort food loyalist like myself can appreciate.  Moral of the story, food can save the world and be healthy too (and still taste delicious). Check out some awesome photos from the event below.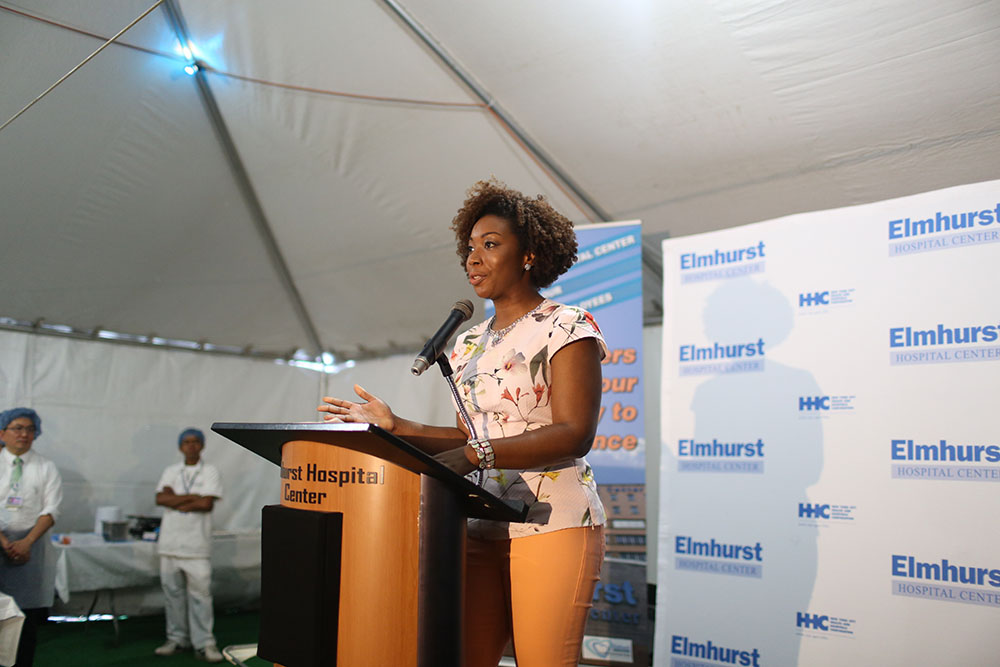 Nom on, champions.
–Alana